4 tags
Snailed it!!
Some Eggciting things about screenings: 1. Big Critical 3D Grad student made all sorts of egg puns and commented TWICE on how he liked it…..he said it was EGGCELENT!!!! 2. Sound professor loved my foley Mix 3. Overly Critical film professor said it was creative and seemed generally pleased 4. And then everybody was making egg puns Hot Dang! I never thought it would happen Thank God and...
2 tags
Moving Up in the World
1. Finished last week of classes for sophomore year 2. Finished my 10 week animation and successfully submitted for screenings 3. Upperclassman and awesome animator openly declares that he loves my film and can't wait to see the final 4. Officially doing textures for a very ambitious senior thesis next year 5. Really proud of my classmates for getting their films together too! Suck it...
2 tags
3D Occupational Hazard #256
5pm: I have been up for 33 hours. Time for a little nap! 3am: heh heh, that's funny, I fell asleep with all my clothes on…….wait a second…..?!
3 tags
3D Occupational Hazard #1024
Mouse Calluses. On every finger.   …Well it could be worse. I just wish that I had seen the sun today.
2 tags
RENDER ALL THE SHOTS!!!!
and enjoy the ambient hum of that computer fan as you open maya on a second laptop
5 tags
2 tags
2 tags
1 tag
Enter Montage
new focus, new attitude. 
7 tags
New post on Great Eggspectations! →
5 tags
Great Eggspectations →
I am keeping a production blog for my one quarter, tentatively titled, "Shell Shocked."  Stay tuned for updates on the project!
5 tags
3 tags
3 tags
1 tag
1 tag
I Really Like
Spontaneous late night adventures to go see two-dollar movies
6 tags
Watch
BONUS MINI ANIMATION! From 3D animation: The Legman describes my feelings of week ten. 
7 tags
Watch
Last Mini animation Friday for the quarter: Nemesis. I picked out title from a list of words, then had to mix a some different media using after effects. We had to included green-screened live action piece, which the professor provided, so don't ask me about the kids. 
2 tags
"BUTTS!!!" she shrieked, manically spinning...
and so we knew that Sarah had entered week 10 of the quarter
3 tags
7 tags
6 tags
Watch
This Mini Animation Friday revisits and old character, but finishes the story…or is it just beginning?
4 tags
Watch
Mini Animation Friday! Making a "self portrait" using after effects and such
2 tags
2 tags
2 tags
6 tags
Watch
Mini Animation Friday!  The class rotoscoped a scene of Chuck Norris and Bruce Lee From the film "Way of the Dragon," each taking 5 seconds. This is my interpretation of the longest 120 frames ever. 
4 tags
3 tags
4 tags
Watch
I almost forgot that it was mini animation Friday! A Promethian effort in metamorphosis
3 tags
Watch
Little Animation Friday! Puppets, Pirates and Pyrotechnics in ToonBoom Pro. 
3 tags
1 tag
3 tags
Pros and Cons
Pro: I love my short hair, and my orange sweatshirt is really comfy Con: First time meeting friend's roommate - "Is that your little brother?"
taylor swift in the style of e.e. cummings
i remember when we broke up the first time saying, "this is it, i've had enough," 'cause like we hadn't seen each other in a month when you said you needed space                                      what
4 tags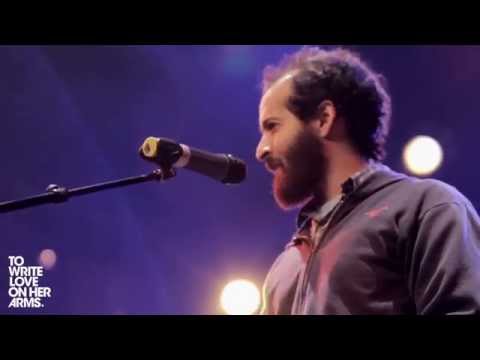 1 tag
a small poem of comfort
"In this our springtime there is no better, there is no worse. Blooming branches burgeon as they must. Some are long, some are short.  Stay upright. Stay with life."—Cyril Pedrosa - Three Shadows
1 tag
Everybody put your shirts back on!
THERE ARE BOYS IN THE HOUSE!
1 tag
Housing Inspection comes while you are napping
"Is anyone asleep upstairs?" "not anymore…"
Watch
Return of Little Animation friday! just makin' a monk stand up in ToonBoom